What is the Ford MyKey System?
Picking out a car for a new driver is fun but then they need to learn to use it. Teaching new drivers the rules of the road can be a frustrating experience to say the least. Ford has made it easier to create safe driving habits with its MyKey system. What is the Ford MyKey system? It's a system of programmable smart keys that when enabled allows the Admin Key holder to restrict certain vehicle features for drivers using the programmed MyKeys. Some features that can be controlled include a reminder chime and non-functional audio system until a seat belt is inserted, speed controls, early low fuel warnings, and audio volume control. These features can help new drivers to create long-lasting safe driving practices even when parents are not in the vehicle.
Read More: How do you hook a smartphone up to Ford SYNC 3?
How to program the Ford MyKey System
First, you need to tell your vehicle which keys you would like to have as admin keys, and which you would like to have as MyKeys. The admin keys will not be subject to the restrictions put on the MyKeys. There must be at least one admin key. We recommend creatively labeling keys that you designate MyKeys to keep keys from being confused. Each key will start out as an admin key. To create a MyKey insert the key you want to create into the ignition, turn the car on, go to settings from the main display menu and then hit MyKey and OK. Once prompted, hold the OK button down until alerted that it has been activated as a MyKey. To change settings on MyKeys that have already been created, turn the car on using an admin key and find the MyKey settings on the display under settings. Select the settings that you would like to be activated and select OK. You're all set! If you need help troubleshooting you can find more information on the Ford MyKey System and common problems here.
Contact our staff at Heritage Ford to learn more about MyKey or to find a list of current Ford vehicles with MyKey at the Heritage Ford Dealership.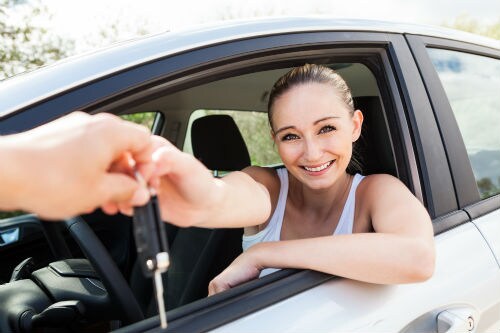 Originally posted 05/17/2017