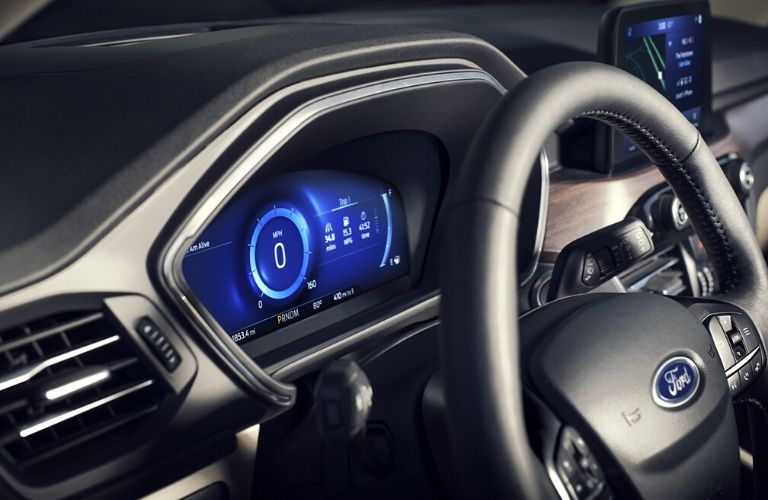 Ford Safety Features Explored and Detailed
When it comes excellent features and technologies, Ford is an automaker that delivers a ton of exceptional benefits for you to enjoy across their many models. This includes a variety of excellent passive and active systems, many of which are found in the Ford Co-Pilot360™ technology suite. These technologies help you navigate the world without fail. What are some of these features? Continue reading to find out!
Ford Co-Pilot360™ Suite Explored
The Ford Co-Pilot360™ is a suite that delivers a ton of excellent features and technologies for you to enjoy, ranging from great assistance systems to amazing awareness boosters! These features allow you to tackle the world with confidence and include a wide range of functions. Some of these available technologies include Blind Spot Information Systems (BLIS) that feature Trailer Coverage, a Lane-Keeping System, and a Rear-View Camera.
The first of these features allows you to tackle the world without failing, especially when you're driving a Ford SUV or truck. It provides greater awareness of the road as you change lanes, easing your anxiety and alerting you when a vehicle is detected in your blind spot. The second helps you stay in your lane even during moments of distraction, and the third allows you to backup and park with greater confidence! These systems are just three of several found in the new Ford Co-Pilot360™ suite, of course, there are also several automatic technologies found inside!
Automatic Ford Safety Features
As mentioned above there are many excellent automatic safety features found in the Ford C-Pilot360™, giving you greater safety while you tackle the road even without you having to be directly involved. This includes a pre-collision assist with automatic emergency braking system, auto high-beam headlamps, and others! These two features allow you to tackle the world without worry, giving you greater braking, exceptional high-beam coverage, and more!
The features found in the Ford Co-Pilot360™ suite are just some of what are found on the many Ford models offered by our dealership! There are many others, of course, changing depending on the model in question. To learn more about this great feature and what it offers, or to take models that offer it for a test drive yourself, contact our dealership today!