DO YOU HAVE BAD CREDIT OR NO CREDIT?
HOW DOES A SECOND CHANCE SOUND?
There are points in everyone's life when times might get tough. Whether you're just starting out and need to build credit or you've suffered a recent misfortune due to health, job, or divorce - Heritage Ford understands! And we can help you make your situation better.




We work with Credit Acceptance Corp - a national, trusted lender who specializes in giving hard-working individuals a second chance! We'll get you into a reliable vehicle in  no time at all - because everyone is approved!

  
FAQ
What is Credit Acceptance Corp?
Credit Acceptance corp is a nationwide company that works through your neighborhood dealer to supply the financing you need for the car you want. Through Credit Acceptance Corp, Heritage Ford is able to offer you the very best financing for your situation on a full selection of vehicles, back by the H-Team name. And best of all - everyone gets approved!
I have an open Chapter 13 bankruptcy, can you help me?
Yes! Heritage Ford has the flexibility to approve customers with no credit, bad credit and can even approve customers with temporary and ITIN income, and customers with Chapter 7 and 13 bankruptcy in some cases.
What's the best way to get started?
You can apply online for financing by
clicking here
, or just visit our dealership - Heritage Ford on Shelburne Road - to apply in person. Be sure to bring proof of employment (even if you're self-employed) and a current pay stub.
What kind of vehicle can I get?
You can get approved on new and used vehicles of all types. You can view the full Heritage Ford inventory here. Your Heritage Ford Product Specialist can work with you to make a recommendation for the best vehicle for you.
Will financing with Credit Acceptance Corp and Heritage Ford improve my credit score?
When you finance with Heritage Ford and Credit Acceptance Corp, your payment history will be reported to the 3 major credit bureaus, which means you have the opportunity to improve your credit score through your on-time payments.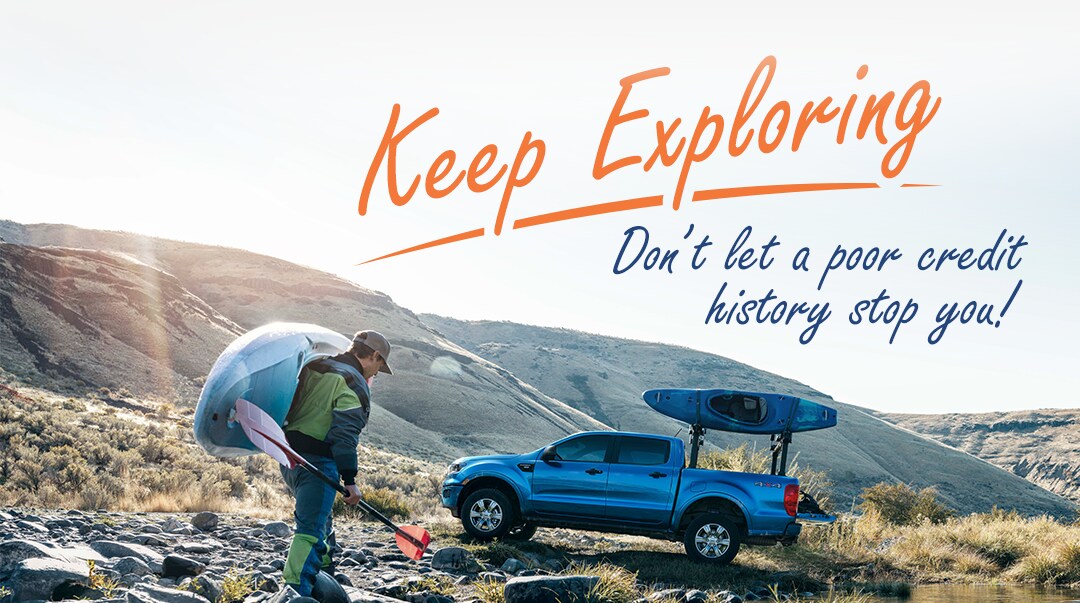 Credit Acceptance Customer Reviews
  
Kyle - Buffalo, NY
After graduating high school, I knew I needed some type of transportation to get to and from college. I had no idea what a credit report was, or what my credit score was. I don't think I'd have what I have if it wasn't for Credit Acceptance offering me that hand. Thank you, Credit Acceptance, for giving people with no beginning a start.
  
Thor - Binghamton, NY
My credit score has increased dramatically due to my on-time payments with Credit Acceptance. My approval was easy and I found the car of my dreams!
  
Pauline - Bennington, VT
I felt so relieved once I knew I could get approved. The service they offer is great. I didn't have to call in much because I never had any issues but, when I did, their customer service team was helpful and efficient.
  
Bette Jo - Rome, NY
Because of Credit Acceptance I was able to purchase a reliable vehicle to get back and forth to work, and one that fit in my budget.
  
Jennifer - Rochester, NY
Because of my on-time payments, my credit score increased over 200 points. This has helped me get approved for other financing.