Heritage Ford's UPDATED Service Procedures
Please Note: In order to comply with the statewide stay at home orders, and to do our part to limit the spread of COVID-19, all of our buildings are currently closed to customers.

Our sales staff is working remotely, and is available to answer any of your vehicle purchase related questions via our website.

Limited members of our service and parts personnel are on-site and working, to accomodate service appointments, however there is no indoor access or waiting areas available. Additionally, our shuttle service and rental car operations have been temporarily discontinued.

In light of the recent COVID-19 situation, we have taken serious measures to review our operating procedures. Our goal will be to provide you with the best service possible, while following social distancing procedures, and providing a touchless experience. In an effort to continue to serve our community, while maintaining the need to contain the spread of germs, Heritage Ford is following the below protocol for attending to service appointments for the foreseeable future:
- There is no need to walk or drive into the building to drop off your vehicle for an appointment. You will be able to leave your vehicle outside the building and use the night drop box to leave keys and instructions.
- We will be checking our after hours drop box every ½ hour for vehicles being dropped off outside.
- A service advisor will contact you via phone or text with any questions or to seek approval for repairs/maintenance.
-You will be able to pay over the phone.
- When your vehicle is ready to pick up, we can stage your it for you with the keys and paid invoice in an agreed location.
If you have a suggestions about how we might be able to accommodate you further, or make the transaction more comfortable, please reach out to your service advisor. We're here for you!
Welcome to Our Service Department
At Heritage Ford, our highly qualified technicians are here to provide exceptional service in a timely manner. From oil changes to transmission replacements, we are dedicated to maintaining top tier customer service, for both new and pre-owned car buyers! Allow our staff to demonstrate our commitment to excellence.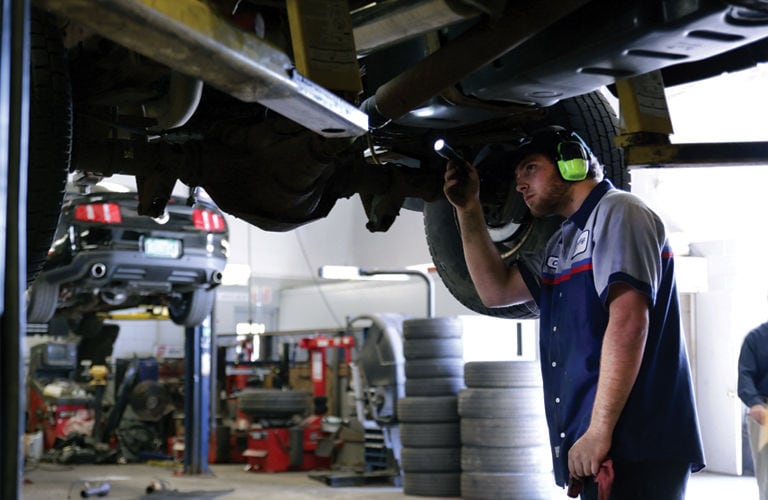 Why Service with Heritage Ford?
Why do we believe that your vehicle should be brought to Heritage Ford? Our professionally trained team is here to do the best work possible for you. Not only are they concerned with the service work, but they want to make the experience easy for you. There may be other places that you can go to get your vehicle serviced in the area, but we know that you won't find service like ours.It's never easy to be without a vehicle. That's why we work as quickly as possible to get your vehicle serviced. It is our team's top priority to get you back out on the road. We also make a point of giving you an honest estimation of the time it will take and how much it will cost to service your vehicle.
Quality Licensed Parts
Each vehicle out there is built to specification with quality parts, the first time around, but it may need some new parts after a few years of good miles. It is important to be certain that the new parts going in are just as good as, if not better than the parts your vehicle started with. Don't take a risk. Be certain that your new parts are quality licensed parts that are meant to be going into your Ford. Cutting corners with cheap aftermarket parts might only create more problems in the future.So get your quality parts here with us at Heritage Ford. We have a wide variety of parts in stock at all times. Though sometimes we may not have exactly what you're looking for. Fortunately, we can order new parts for you or you can order them yourself online. It takes almost no time at all for us to get the parts in and get them installed.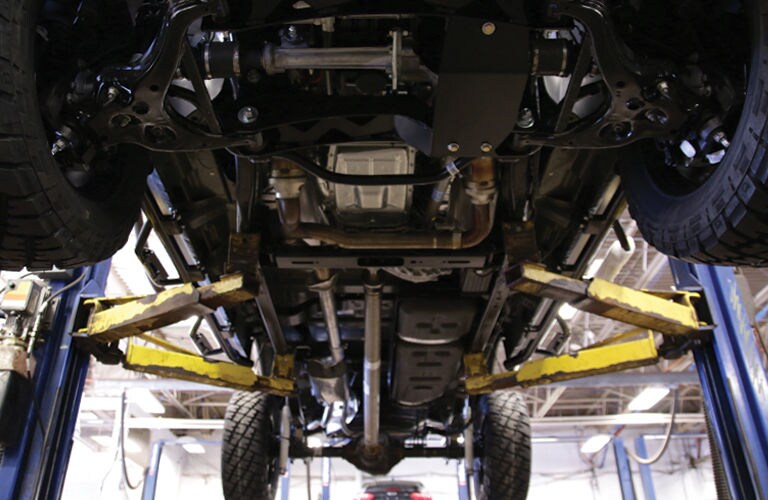 H-Team Shuttle Service
Please Note: For your safety, due to the ongoing situation regarding COVID-19, until further notice, we are currently not offering shuttle service
Coverage Area: Burlington, Colchester, Essex, Shelburne, and Williston (To Taft's Corner)
Pick-up times at Heritage Ford: 7:15am and 8:15am

Additional trips available as needed, please speak with your service scheduler or adviser regarding a later shuttle trip. 

Final drop off at Heritage Ford is 5:30pm