2016 Ford F-150 vs 2016 GMC Sierra 1500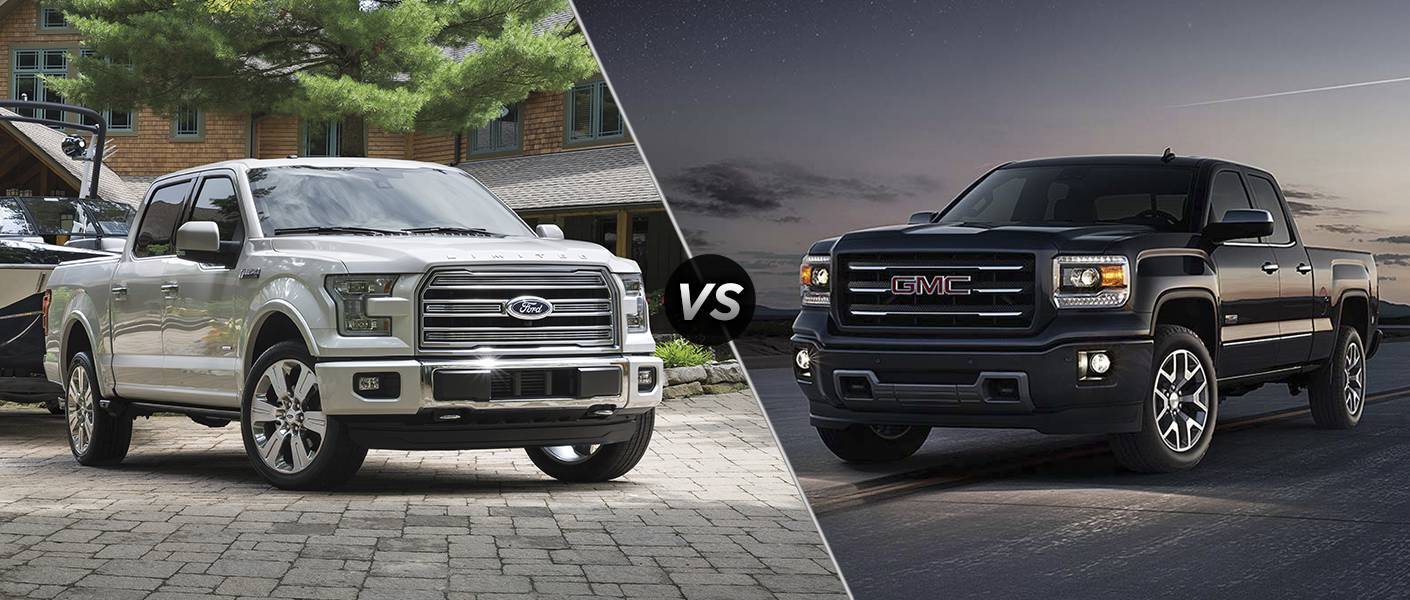 It is hard to compete with the best selling truck for the past 39 years, and while the Ford F-150 has plenty of competition, Ford always seems to be leading the way in revolutionary technology and features. We compared the 2016 Ford F-150 against one of it's competitors to show how the F-150 is the ultimate pickup truck. See our comparison of the 2016 Ford F-150 vs 2016 GMC Sierra 1500 and see for yourself how the F-150 stacks up against other pickup trucks in the market.

The 2016 Ford F-150 is sporting an all-new feature, the pro trailer backup assist. This feature helps the driver feel more confident and secure while backup up a trailer, just simply rotate the knob left or right in the direction you want the trailer to go. As the F-150 is the first pickup truck to offer this breakthrough feature, the 2016 GMC Sierra does not offer this feature. The 2016 F-150 offers four engine options, compared to the 2016 Sierra's three available engines. The F-150's 2.7-liter EcoBoost engine has the highest EPA estimated fuel economy ratings of any gas-powered light-duty pickup truck.
| | | |
| --- | --- | --- |
|  2016 Ford F-150 |  VS |  2016 GMC Sierra 1500 |
| Four |  Engine Options |  Three |
| 12,200 Pounds |  Maximum Towing |  12,000 Pounds |
|  Available |  Pro Trailer Backup Assist |  Not Available |
|  3,270 Pounds |  Maximum Payload | 2,260 Pounds |
2016 Ford F-150 Burlington, VT
The 2016 F-150's maximum payload excels the 2016 Sierra's maximum payload by more than 1,000 pounds and that extra capability can really come in handy. The F-150 is built for maximum support for whatever the job is and that is why Ford developed features to make every day tasks easier. While customers want trucks capably of work, they also want style and versatility and that is exactly what the 2016 F-150 offers. Come in to Heritage Ford in South Burlington to see the 2016 F-150, we are located just 10 minutes from Burlington and a little over an hour from Plattsburgh, NY.